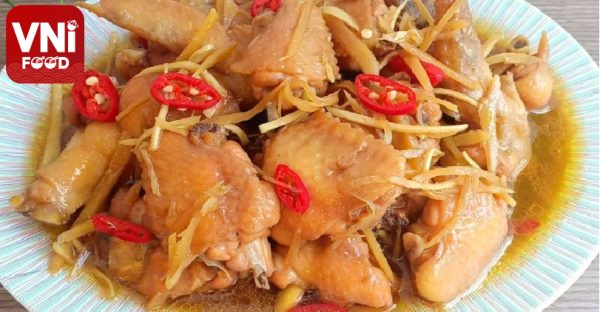 | | |
| --- | --- |
| | |
- Wash chicken wings, cut into 3. Marinate chicken wings with 1/2 teaspoon soy sauce, 1/2 teaspoon seasoning powder, a little sugar, marinate for 20 minutes.

- Put the pan on the stove, add 1/2 teaspoon of soy sauce, 1 teaspoon of sugar and a little oil. When the sugar dissolves and changes color, put the marinated chicken wings in to stir-fry. Cover the pan for about 2 minutes, then open the lid and stir well.

- Wait until the chicken turns golden brown and the sauce is a bit thick, add the sliced ​​ginger to stir-fry, season to taste, continue to stir-fry for about 2 minutes, and turn off the heat.