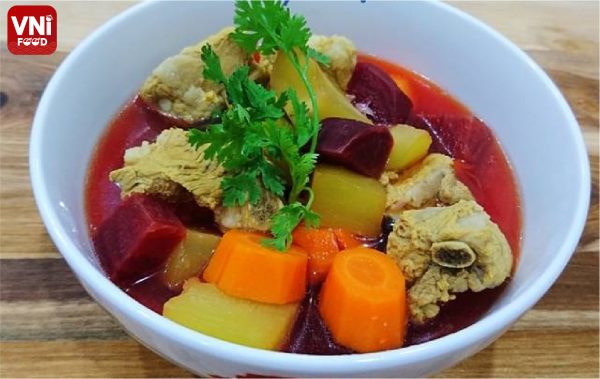 | | |
| --- | --- |
| | |
-Wash the ribs, then chop into bite-sized pieces.

-Peel the vegetables, then wash and cut into bite-sized pieces.

- Boil 1 liter of water. Add the ribs to stew with 1 teaspoon of salt, and 2 chopped shallots. When the ribs are almost soft, add the vegetables with fish sauce and MSG. When the vegetables are soft, season to taste. Add pepper, cilantro for fragrance.
The stewed ribs and vegetable soup are both delicious and attractive, providing essential nutrients. The way to make this dish is extremely simple, too. So, wait no more, let's get to the kitchen to cook it now!