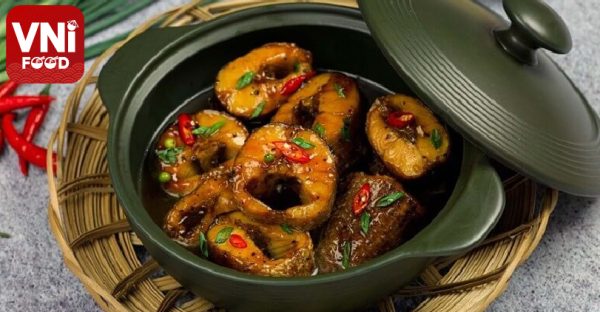 | | |
| --- | --- |
| | |
- Wash the basa fish, drain, marinate the fish with ½ tsp salt for about 15 minutes. Finely chop the onion.

- How to braise basa fish: Put a non-stick pan on the stove, add a tbsp of cooking oil and 2 tsp of sugar into the pan. Wait until the sugar dissolves and turns brown, then add 1 tbsp of minced garlic and onion to saute, turn off the heat.

- How to make braised basa fish: Put the fish in the pan, add 1 tbsp of fish sauce and 3 tsp of sugar, turn on the heat to braise, then reduce to the lowest heat, add 2 tbsp of filtered water, the chili peppers and cook until the water thickens.

- Turn off the stove, sprinkle green onions with a little pepper to make the fish more aromatic.

It's best to serve braised basa fish with hot rice. The rich-seasoned fish stock can be dipped with cucumber and raw vegetables.