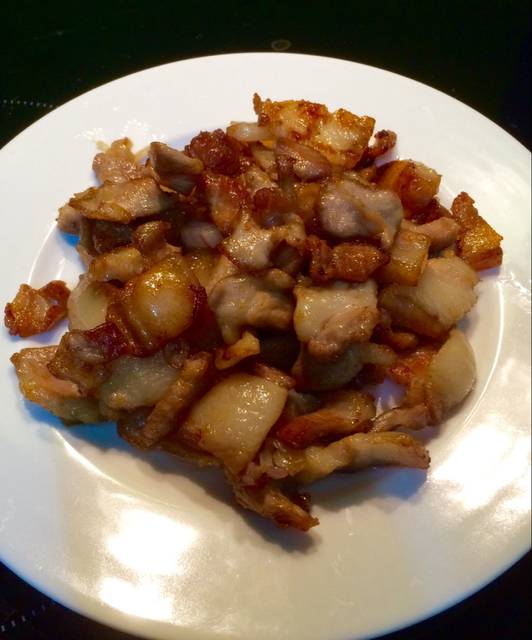 | | |
| --- | --- |
| | |
Step 1: Wash pork, then slice ​​to bite-sized pieces. Boil water for blanching the meat, after that drain it out. Put 1 tablespoon of cooking oil and the meat in a hot pan to melt the fat.

Step 2: Stir evenly until the meat pieces turn brownish yellow, then remove them. Add chopped onions, 3 tablespoons of fish sauce, 1 tablespoon of seasoning, 1/2 tablespoon of sugar, 1/2 tablespoon of liquid caramel. Continue to stir.

Step 3: Stir a little more until bringing out the fragrance. Then put on the plate and serve with rice.
Roasted Pork with dried onions is a favorite food of many adults as well as children. The dish has a delicious and rich taste that makes you irresistible.