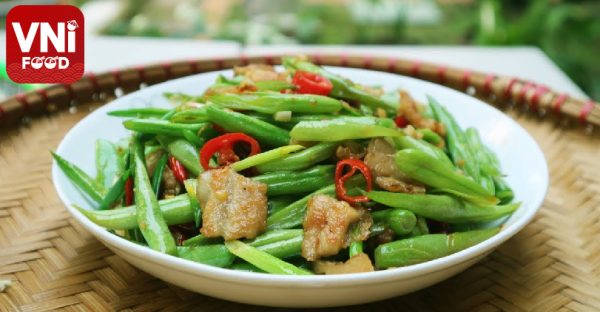 | | |
| --- | --- |
| | |
- Remove the two ends of green beans. Grate the carrot. Slice the green beans to cook more quickly. Julienne carrot.

- Thinly slice pork, marinate with a little fish sauce, minced onion and garlic. Stir-fry until cooked, remove to a separate plate.

- Put the beans and carrots in the medium saucepan, add 3 tablespoons of water, cover until cooked. Add seasoned pork to cook, then season to taste.

- Sprinkle with chopped cilantro and ground pepper.