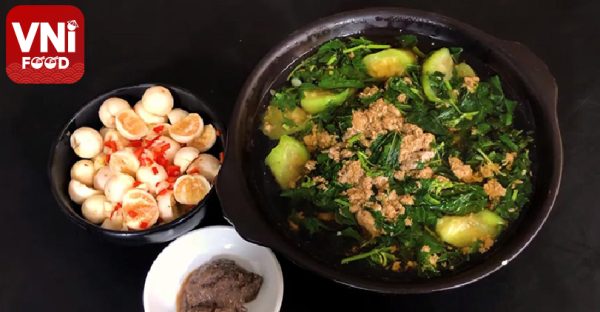 | | |
| --- | --- |
| | |
- Filter the ground river crab with 2 bowls of water through the mesh several times to remove the grit. Saute shallot, add crab roe to stir-fry, add crab water and cook over medium heat.

- When the soup is just boiling, remove the crab roe from the pot so that we will put it on the bowl of soup later.

- Add chopped sponge gourd, malabar spinach to boil, season to taste with salt. Before turning of the heat, add a little fish sauce.

- Ladle the soup into a bowl, put the crab roe on top of the bowl. Serve the soup with pickled white eggplant, shrimp paste, and hot rice.