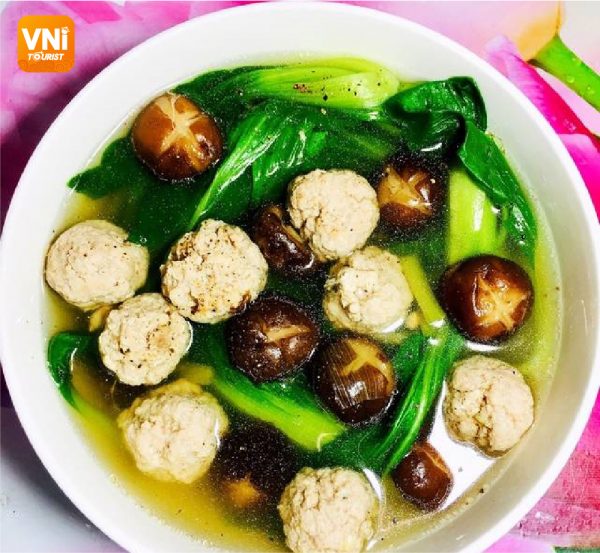 | | |
| --- | --- |
| | |
Marinate meat with 1/2 cup of seasoning, pepper, and chopped top green onion.

Wash mushrooms and cut off the stems.

Fry a few top green onions in a saucepan for the aroma.

Season to taste. Pour enough amount of water. Then, roll the meat into meatballs and put in the pot to cook. When the water boils a few times, skim off the scum and season to taste again.

Next, place the vegetables to cook until the water boils again, turn off the stove.

Sprinkle little pepper in the soup.
This delicious and nutritious soup with crispy bok choy together with a sweet broth made from the meat will make your family meal more wonderful.