Have you ever received a wedding invitation with a green sticky rice cake and a clear, yellow (or red) cake attached with the words "Song hy" (Double happiness) written on a piece of paper? It is Xu Xue – the small cake contains the meaning of lucks and happiness. So people often use this cake in engagement or wedding parties, and even in longevity wishing ceremony.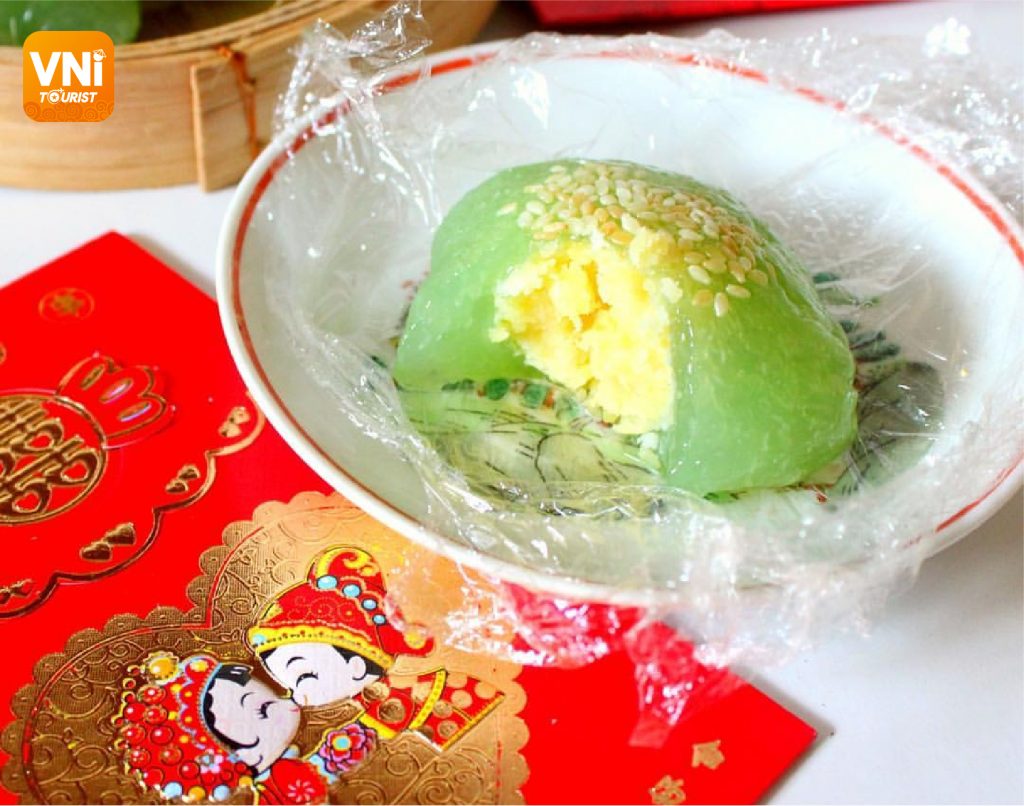 The cake is special not only by its name or appearance but also by the cooking process.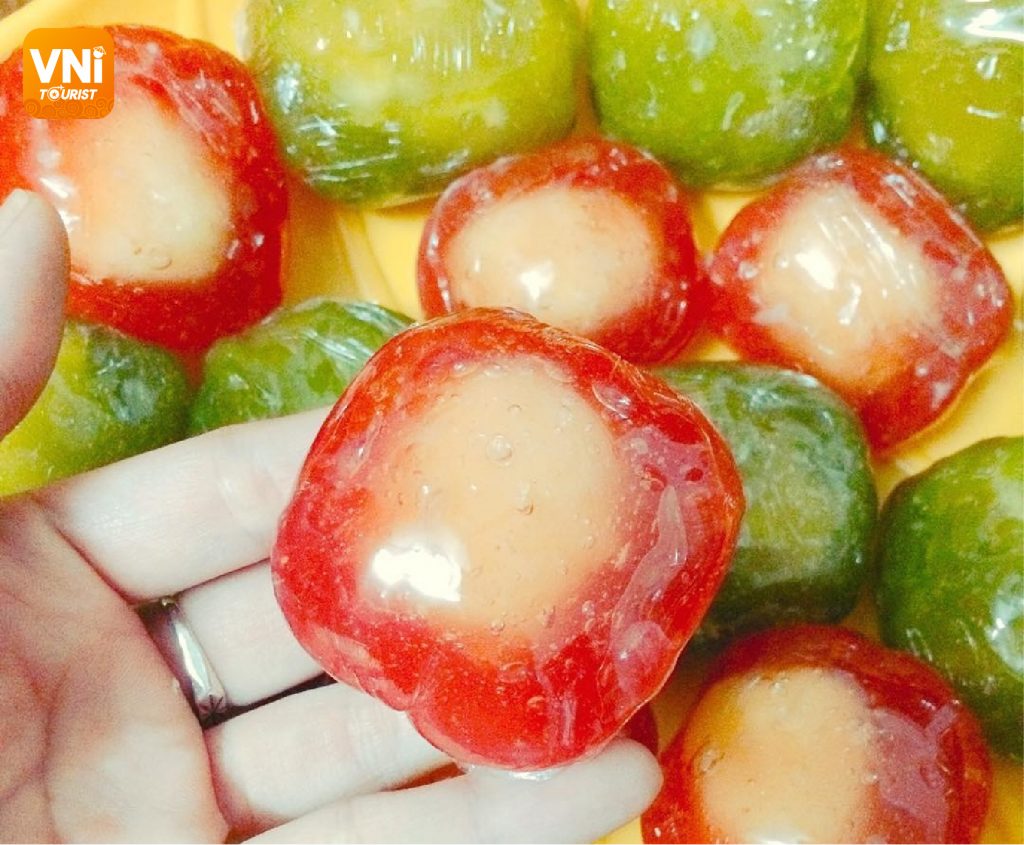 The cake's name was originally from Dinh Bang village (Tien Son, Bac Ninh). Bac Ninh's Xu Xue is made from sticky rice and wrapped in phrynium leaves, then boiled. Meanwhile, the cakes from Ha Noi are cooked from tapioca starch with sugar and pomelo flower oil. They stir the cakes in the hot pan and then squeeze into small cakes.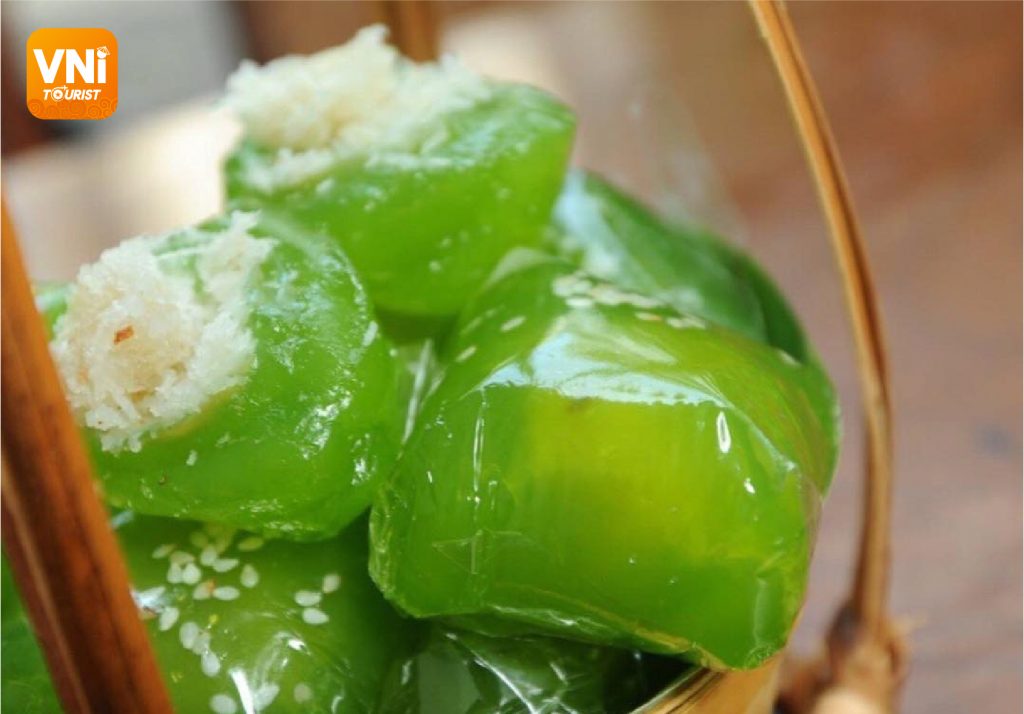 Xu Xue is commonly sold in Hang Than street, but the source of cakes comes mainly from Vong village.
Like green sticky rice, Xu Xue is also unable to last long because the green bean filling is easily mouldy. So remember to use them at a certain time.