Bun Bo Hue (Hue beef noodle soup) was originally a dish in the old Hue royal court. Now, it has become a rustic dish of the people in the ancient capital. As time goes by, the ingredients and recipe of Bun Bo Hue changes. Still, the dish converges the quintessence of Hue cuisine: sophisticated, meticulous, unique.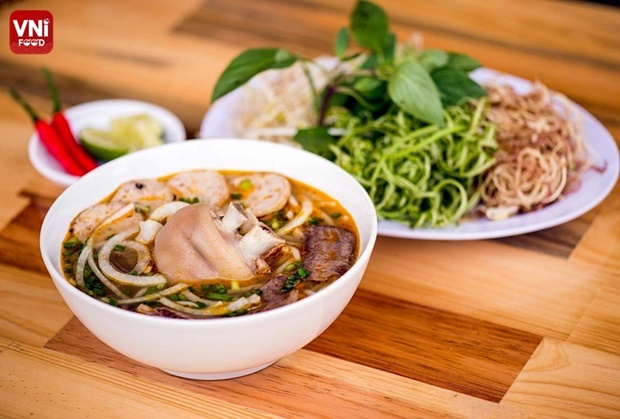 Anthony Bourdain, a famous American chef and also the main character in the culinary discovery series "Anthony Bourdain" broadcast on American TV channel CNN once had to say: "Bun Bo Hue is the best 'soup' in the world I've ever enjoyed."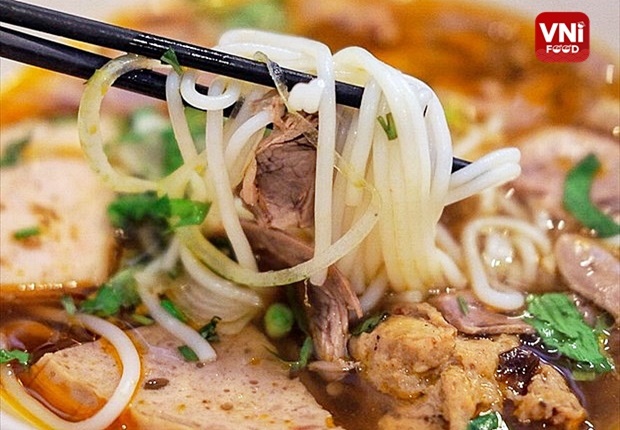 With simple ingredients, the skillful Hue people create a dish with the typical flavor of the ancient capital. Again mentioning the characteristics of Hue cuisine, it is impossible not to say spicy. Bun Bo Hue is red, hot, and spicy, but everyone loves it because it is incredibly delicious.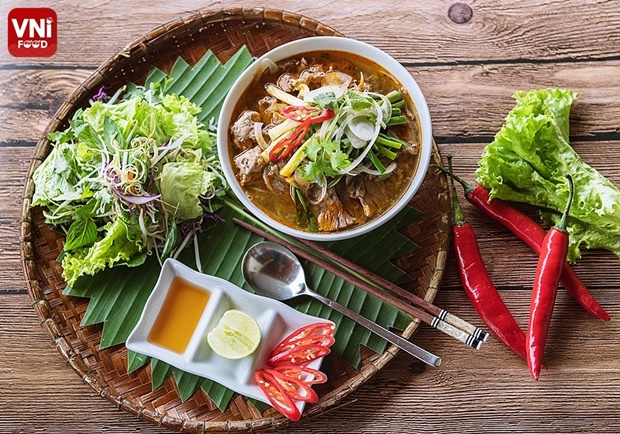 To neutralize the fat and spicy taste, people serve the dish with fresh vegetables, bean sprouts, basil, and a little banana flower. Also, they can add a few chili and lemon. It can be said that Bun Bo Hue includes all the essence of cuisine: sour, spicy, fragrant, sweet, and fatty.