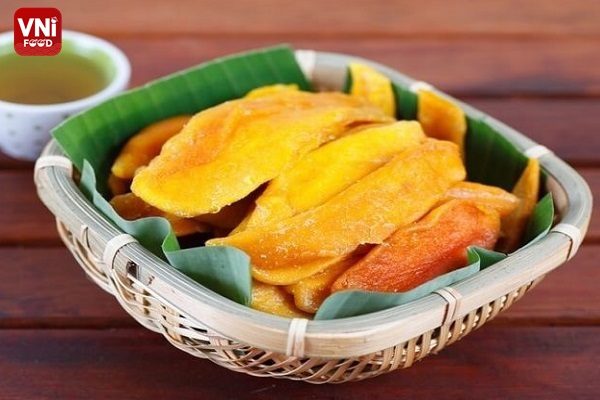 | | |
| --- | --- |
| | |
Peel green mango then slice along the mango into thin pieces. Do not cut too thinly because they will be easily crushed when cooked.

Boil the mango with a little salt for two minutes and then rinse the mango with the water twice to remove the salt. Then, drain. -

Put the mango in a food container with 300 g of sugar (2 mangoes, 1 sugar) to marinate until the sugar dissolve (about 3 hours). Then, put the mango in the pan to stir.

At first, you do not need to stir much. When the water almost runs out, lower the heat and then stir continuously until completely dry. Turn off the stove. Let the mango cool, then store in a closed jar.