Banh Da Ke is made from millet seeds, green beans, crispy rice paper, sugar, and grated coconut. But perhaps to make a delicious Banh Da Ke, the most important thing is to cook the millet seeds correctly. The standard millet must be flexible and not be crushed. Both children and adults love this kind of popular snack.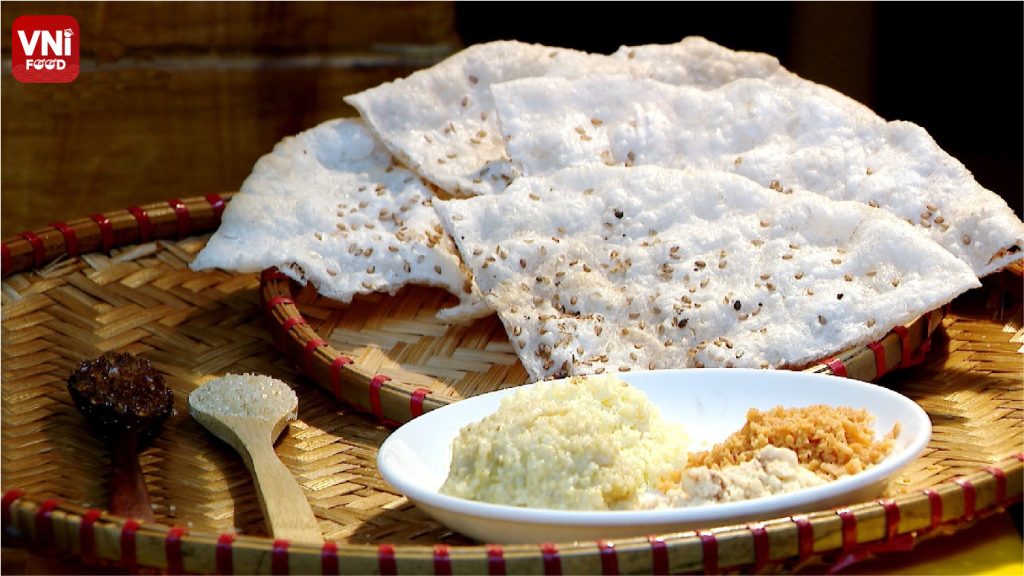 The dish includes a piece of sesame crispy rice paper spread with a layer of aromatic millet and sugar (depending on the taste, you can require the appropriate amount of sugar). Next, the cake is sprinkled with a layer of green beans and a little grated coconut, then folded in half.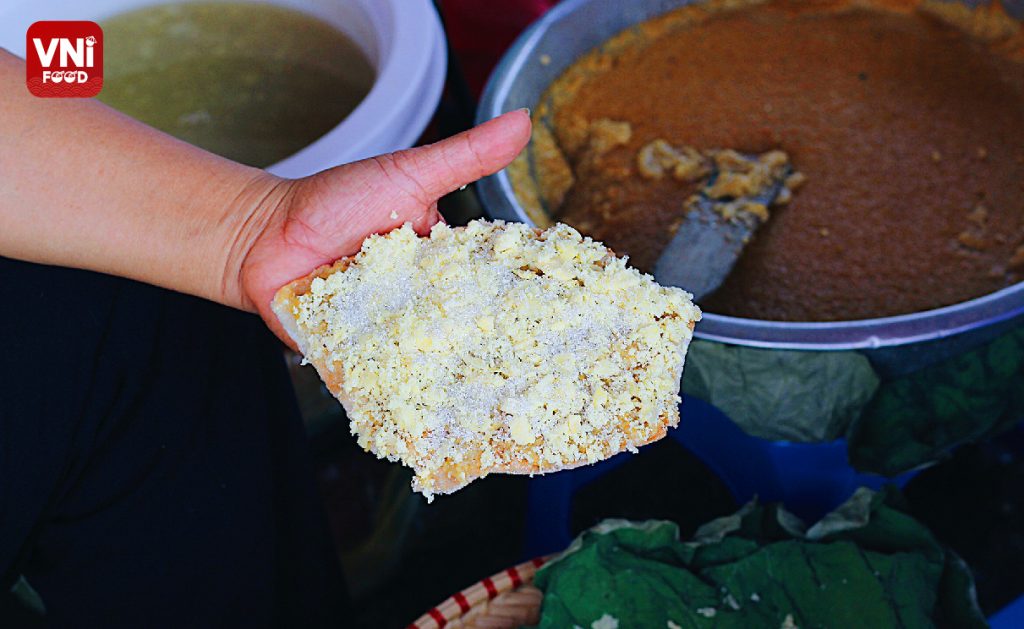 With just a bite, you can feel the crunchy texture of the rice paper, the aroma of millet, the thickness of mung bean, the aromatic coconut grated, and the sweetness of sugar. Everything creates a rustic, idyllic, and delicious cake that is hard to resist.