La Vong grilled fish is one of the most special dishes in the famous Vietnam food list, originally coming from Hanoi.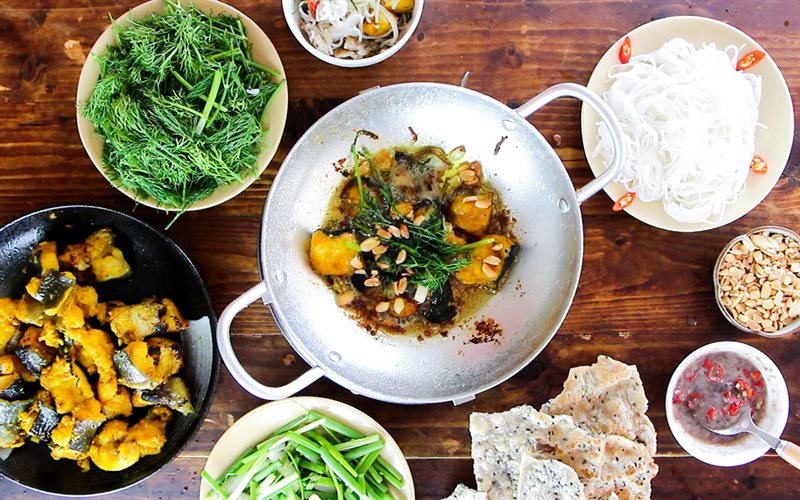 For most foreign tourists in Hanoi, when they want to enjoy this dish, they all come to La Vong grilled fish restaurant with over 130 years of age. La Vong grilled fish here is mainly made from hemibagrus and snakehead fish, so the meat is firm and chewy despite being stirred many times in the pan.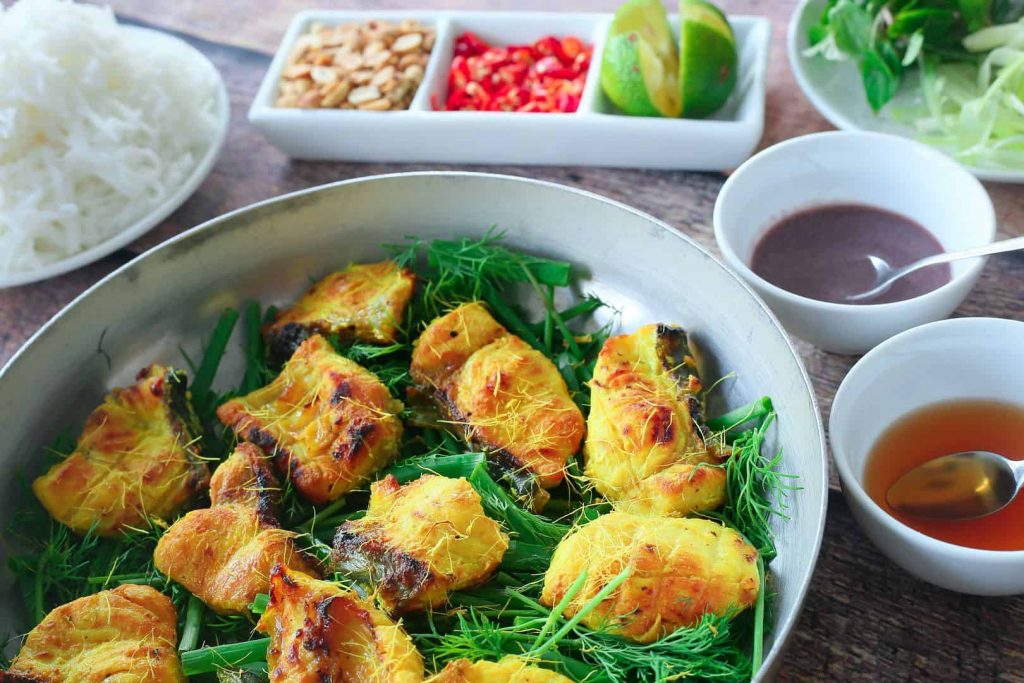 The fish is cut into bite-sized pieces. When being cooked, they become slightly curled, crunchy outside but soft in the middle, with the rich taste and fragrance. Besides, the sauce is neither too salty nor strong, but good to taste with the very typical smell. The fatty taste and sweetness of La Vong's grilled fish perfectly going with the aroma of vegetables and salty fermented shrimps paste will attract many people.
– Address: 14 Cha Ca Street and 107 Nguyen Truong To Street. The traditional restaurant in Cha Ca street is quite crowded, while the lastest one in Nguyen Truong To street is more clean and spacious, suitable for large groups.
– Opening hours: 10:30 – 14:00 | 17:00-21:00
– Price: 175,000 VND / person (about 8 US dollars/ 875 Japanese Yen)