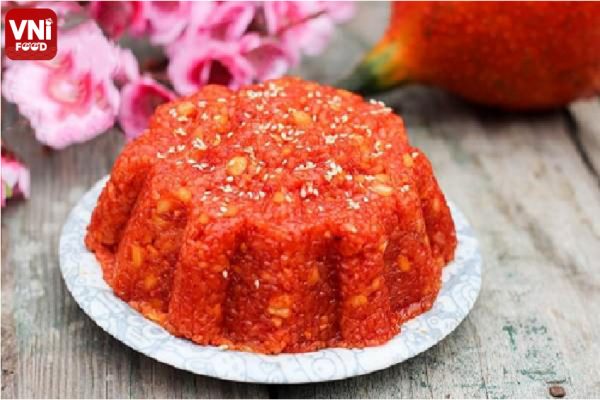 | | |
| --- | --- |
| | |
Step 1: Clean sticky rice, then soak overnight or for 8 hours with 2 teaspoons of salt.

Step 2: Take out the sticky rice to drain.

Step 3: Cut the baby jackfruit in half, take the filling the bowl to soak with white wine. Remove the seeds.

Step 4: Put the baby jackfruit bowl in the refrigerator overnight so that it can have a beautiful color.

Step 5: Drain the baby jackfruit. Add 1 teaspoon of salt to the baby jackfruit and mix it with sticky rice.

Step 6: Steam the mixture for about 15 minutes, then remove the lid to stir evenly. Close the lid and steam for 15 minutes, then add the coconut milk slowly and stir.

Step 7: Continue steaming for 15-20 minutes until sticky rice is cooked. Open the lid to cool down, then mix 2 -3 tbsp sugar.
Baby jackfruit sticky rice with coconut is attractive and fragrant with gentle sweetness from coconut milk and sugar. This dish will never make you feel bored.