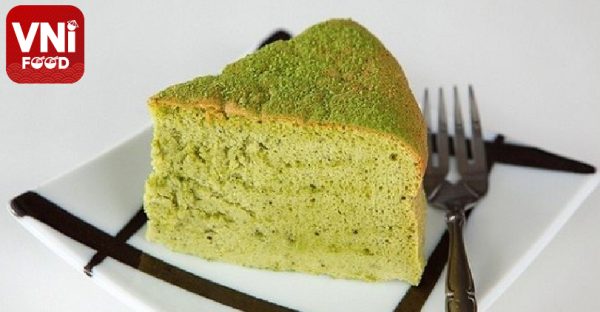 | | |
| --- | --- |
| | |
- Mix matcha cake powder: Put 250gr of flour, 5gr of baking powder, 50gr of white sugar, 20gr of matcha powder into the rice cooker, mix well.

- Crack 2 eggs into a bowl, add 200ml of fresh milk and stir well.

- Slowly pour the egg mixture and fresh milk into the cooker, mix well.

- Close the lid and cook for about 45 minutes.

- Finally, open the lid, check if the sponge cake is cooked. At this time, maybe the surface of the cake is still wet, cover the lid and cook for another 2-3 minutes.

- Use your hands to gently press on the cake or use a toothpick to skewer the cake. If the toothpick comes out dry, the cake is done. So, the fragrant matcha sponge cake is ready to serve now! If you like, you can also add chocolate chips to the cake.