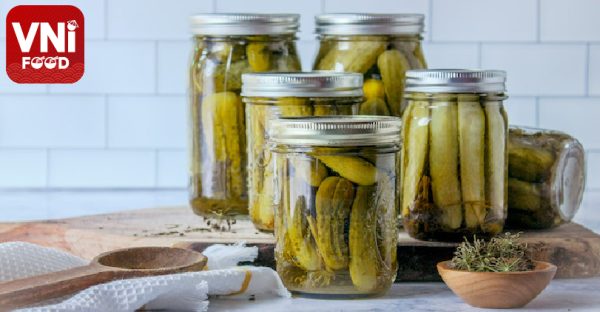 | | |
| --- | --- |
| | |
- You should choose the younger cucumbers because they have fewer seeds and are more crunchy. Wash cucumber thoroughly with clean water, soak in dilute salt water for 5 minutes. Rinse and pat dry.

- Boil the vinegar-water mixture according to the ingredient recipe and then let it cool completely.

- Put cucumbers in a glass jar, then add cumin seeds, chili, and garlic. Fill the jar with vinegar water, use a grid or bamboo slats to put on the top so that the cucumber does not float.

- After 2 to 3 days, at normal temperature, the cucumber will be sour. When they turn yellow, store in the refrigerator and use in about 1 month.