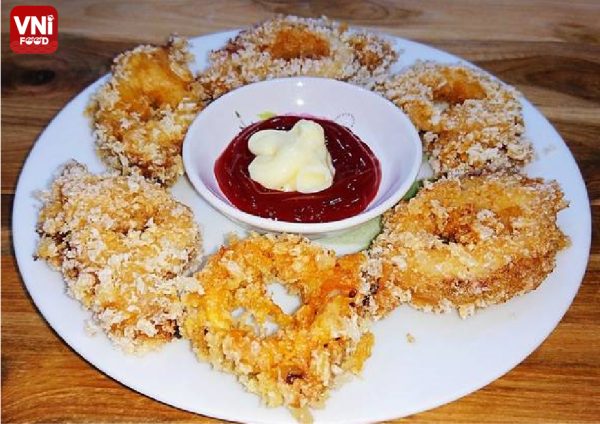 | | |
| --- | --- |
| | |
- Rinse the squid with saltwater and then wash again. Next, cut into circles and marinate with salt, MSG, pepper.

- Break chicken eggs into a cup, beat together with a little sauce, MSG, pepper. Put crispy batter and bread crumbs into individual plates.

- Roll each piece of squid respectively through the crispy batter, eggs, and bread crumbs. Fry the squid in an oil pan with low heat until evenly browned on both sides.

- Serve the squid with mayonnaise, ketchup, and chili sauce.
Deep-fried squid is a favorite dish of many people. The dish retains the natural sweetness as well as chewy of the squid that makes us never get bored of eating it.