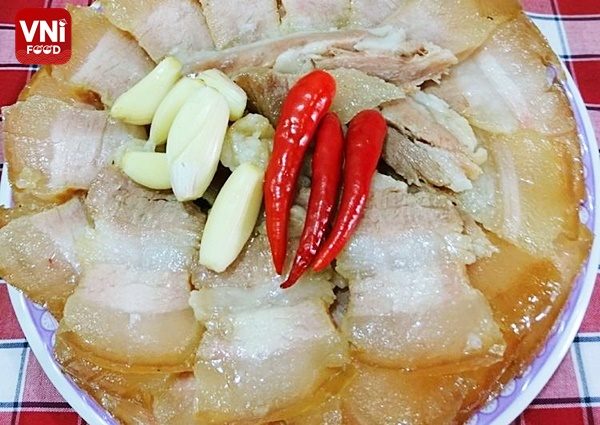 | | |
| --- | --- |
| | |
Wash the meat and boil until just cooked. Put two sliced ​​shallots into the pot.

When the meat is cooked, soak in ice water for a few minutes to let the meat white. Drain completely, or use a towel to dry.

Put fish sauce and sugar in a saucepan over low heat until sugar dissolves, then cool down.

Prepare a clean and dry glass jar. Put the meat first and then add the fish sauce. Use bamboo or heavy objects to prevent the meat from rising. Add crushed pepper, garlic, and chili. Soak the meat for about three days, but it is better to soak for a week because, at that time, the meat absorbs all spices, and the fat also becomes clear and crispy.

Cut meat into pieces, then serve with fresh vegetables and rice paper to roll.