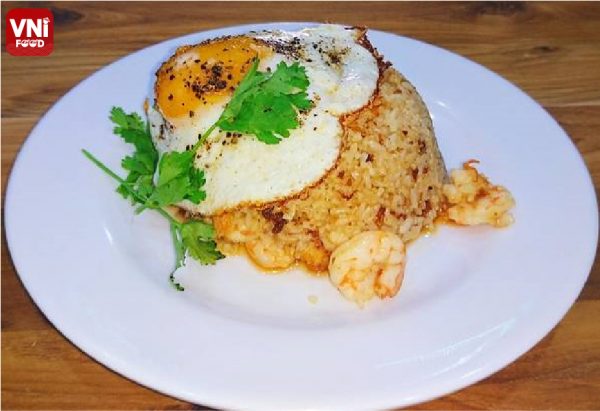 - Peel shrimp and remove the black strings on the back, then marinate shrimp with salt, MSG, pepper.

- Mince 1 garlic and then sauté in a pan. Put the shrimp in the pan to fry until tender.

- Put the rice into the pan, add a little fish sauce, MSG and stir for the rice to absorb all spices. Add some pepper to taste.

- Scoop the rice into a bowl, then place it on the plate. Put the egg on it and decorate it with some cilantro.
Fried rice with shrimp is a delicious, simple, quality food for breakfast with a simple way to process. You can cook right in your pretty little kitchen.