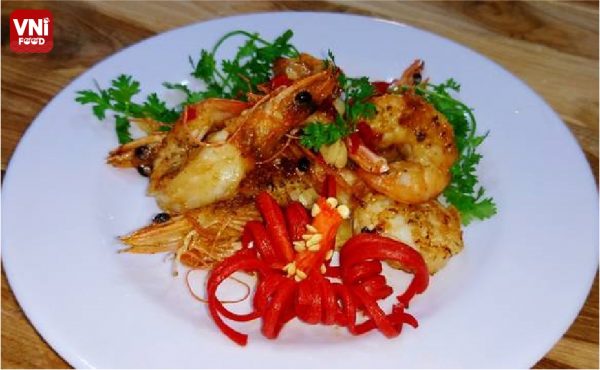 Rinse the shrimp and peel off, except for the tail. Remove the black string on the back of the shrimp.

Then, marinate with a little pepper and roll over crispy flour.

Mix 1 tbsp of fish sauce + 2 teaspoons of sugar + 1 teaspoon of lemon juice. Add minced chili and garlic.

Heat 2 tablespoons of cooking oil in a pan, then add the shrimp to fry. Turn the shrimp evenly.

Pour some oil out. Put garlic and chili fish sauce into the pan. Turn down the heat and turn the shrimp evenly to absorb the sauce.
With a crunchy crust, fresh shrimp inside, rich fish sauce, spicy chili, and aromatic onions, the fried shrimp with fish sauce will be attractive to you.