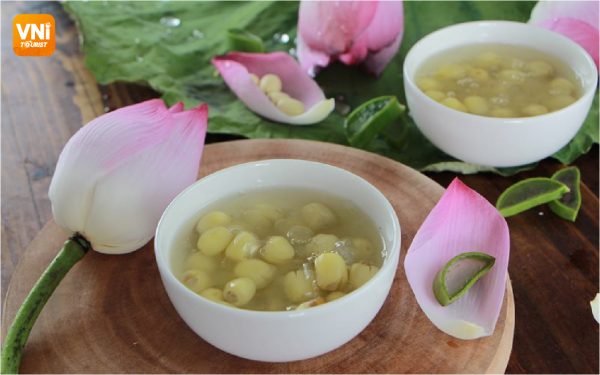 | | |
| --- | --- |
| | |
Wash dried lotus seeds and stew them in a pot with 2 liters of water. Remember to skim off the scum for the clear water.

Peel aloe vera and cut into bite-sized pieces, rinse several times to remove the latex. Wash and tie the pandan leaves.

When the lotus seeds are soft, add rock sugar to cook until dissolved. Then put aloe vera and pandan leaves to the pot. As the water boils again, turn off the heat.
Lotus seedst includes numerous nutritions helping you sleep better và deeper. The lotus seed and aloe vera sweet soup will bring your family a delicious dessert to cool down summer heat.