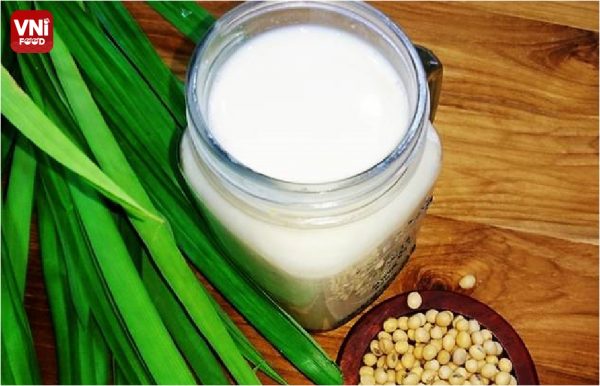 | | |
| --- | --- |
| | |
Wash the soybeans to remove the broken seeds, then soak them in water for 8 hours. Rinse them again.

Put the soybeans in the pot with 1/2 liter to boil. Turn off the heat. This makes soy milk fragrant without unpleasant odor.

Divide soybeans into 2 parts to puree with water.

Filter the ground soybeans to get soy milk. Add a small amount of water to squeeze again. Do the same for the second part.

Add the soy sauce to the pot with a few pandan leaves for cooking with low heat. Stir constantly to avoid sticking to the bottom of the pot. When the leaves change color, take them out to avoid the bitter taste.

Cook the milk for 5 more minutes. Add a pinch of salt to make the milk fleshy.

Cool down the milk. Skim off the scum. Pour the milk into the bottle and put it in the fridge to drink gradually.
Sweet soy milk contains nutrients such as good fat, vegetable protein, vitamins, and minerals that are good for the body. Moreover, the way to do it is very simple if you are a little bit careful. What are you waiting for without going to the kitchen now?