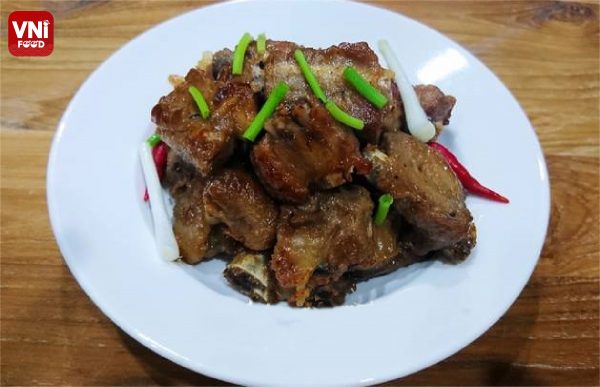 | | |
| --- | --- |
| | |
Chop young ribs into bite-sized pieces, then marinate with 1 minced garlic, 1/2 teaspoon salt, 2 teaspoons fish sauce. Leave it for 30 minutes to let the ribs absorb all spices.

Fry the ribs on the pan with some oil for a few minutes.

Then, pour the cup of sugarcane juice into the pan to cook until the ribs are soft.

Season to taste again, add some pepper.
Pork ribs combine with sugarcane is a sweet, soft, and attractive dish that might have you eat a lot of rice. The recipe is also simple. Let's head to the kitchen to try it!