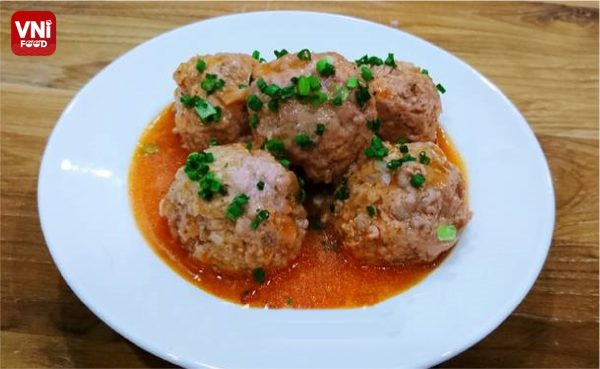 | | |
| --- | --- |
| | |
Cut lean pork into thin slices and puree. Then marinate with a little salt, MSG, fish sauce, pepper, and finely chopped onions.

Puree tomatoes with 1/2 cup of water and then discard.

Heat the pan with 2 tablespoons of cooking oil, stir-fry the onions, then add the tomatoes and season with salt, fish sauce, sugar, MSG.

Make the meatballs by your hand, then place them in a pan to cook with low heat so that the meatballs will not break. Rim the meat until cooked — next, season to taste and add some pepper.
Meatballs in tomato sauce are suitable for daily family meals. Each greasy meatball mixed with rich tomato sauce will make the meal more attracting.