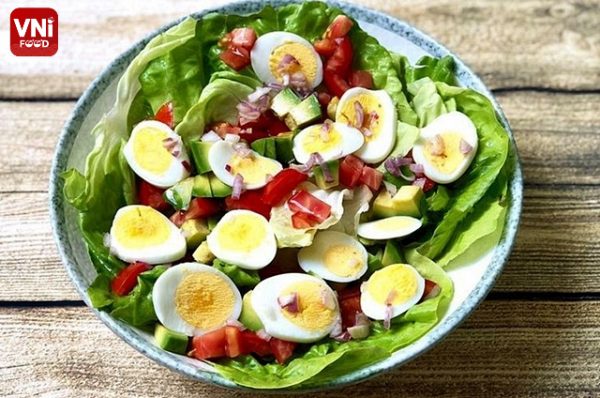 | | |
| --- | --- |
| | |
Put 150ml of mineral water into a cup, then add salt, sugar, lemon juice, olive oil to mix well until the mixture is sour, salty, and mildly sweet. So, you've just made the sauce!

Boil eggs for 10 minutes until cooked. Then peel and cut into pieces.

Wash the lettuce and soak with brine for about 15 minutes, then rinse again and drain. Arrange the lettuce on a plate with avocado and chopped tomatoes, egg chicken, and then pour the sweet and sour sauce in. Finish!