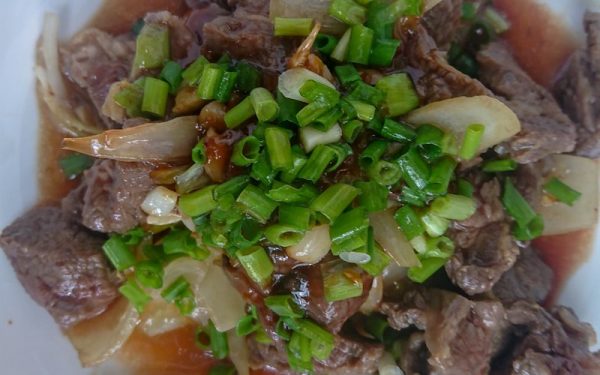 | | |
| --- | --- |
| | |
Step 1: Rinse and cut the beef into square finger-sized pieces. Then, marinate beef with minced garlic and seasonings. Peel the onion and chop into 8 pieces. Next, peel and crush the garlic.

Step 2: After marinating meat for 10 minutes, stir quickly the meat with garlic on a big heat until the surface is well-cooked.

Step 3: Add oil to a hot pan and continue to stir-fry garlic, onion with beef for 2 minutes. Place everything on a dish.

Step 4: Add some water, honey, ketchup, margarine to the pan. Stir well until it becomes the sauce. Finally, you chop scallions to the sauce.

Step 5: Pour sauce on the meat dish. Sprinkle some pepper on and enjoy!
Beef with onion & garlic sauce.Few things can soften winter's bite better than a hearty stew, and this one is guaranteed to tame even the coldest winter day!