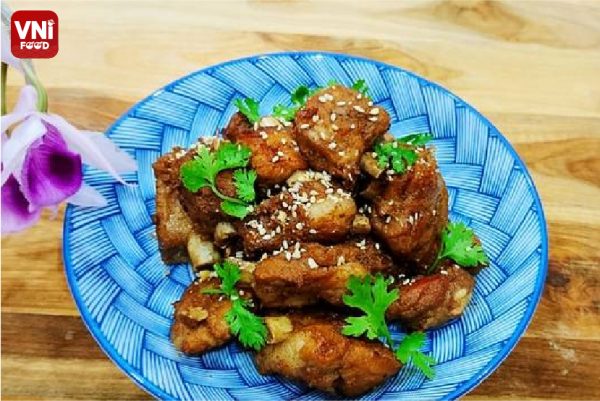 Rinse ribs, chop into bite-sized pieces. Next, marinate the ribs with minced garlic, 1 teaspoon of salt, and a little flour.

Fry the ribs on a pan. Pour 2 teaspoons of brown sugar onto the pan to simmer slightly to give the ribs a nice color.

Pour the marinade sauce into the pan, season with a little more fish sauce, 1 tbsp of honey, 1 cup of small water to simmer until the ribs are soft. Season to taste again, add some pepper.
Braised honey pork ribs are covered with a layer of golden brown sauce. Very eye-catching! The ribs with fatty meat, full of sweet and salty taste, are easy to eat with rice.