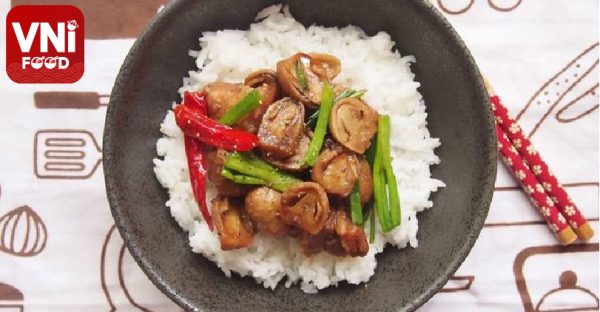 | | |
| --- | --- |
| | |
- Wash the meat with dilute salt water, pat dry, cut into thick squares. Marinate the meat with minced shallot, fish sauce, and sugar.

- Cut the stem of straw mushrooms, wash the dust and drain.

- Heat a pan with cooking oil, add 1 tbsp of sugar to make caramel sauce. Add meat to mix well. Add 2 tbsp of filtered water. Cook for 10 minutes on low heat until soft.

- Add mushrooms and chili to cook for 10 more minutes. Season to taste.

- Take down and sprinkle with scallions and ground pepper.