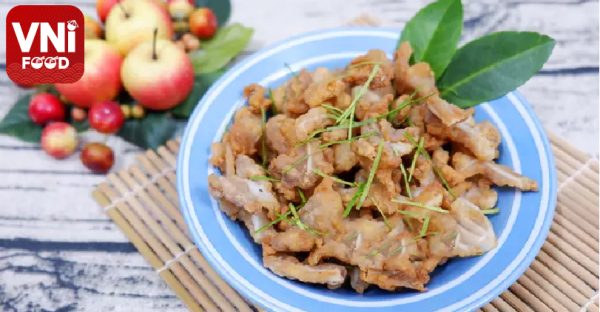 | | |
| --- | --- |
| | |
- Blanch pork cartilage with boiling water mixed with a little salt and alcohol, rinse and drain.

- Thinly slice pork cartilage into slices for easy eating, not hard. Season with a little salt, pepper, and fish sauce.

- Coat the cartilage with a thin layer of deep-fried flour, deep-fry in oil until golden brown.

- Remove to drain the oil, shake with lemon leaves. Serve with shrimp paste or chili sauce.