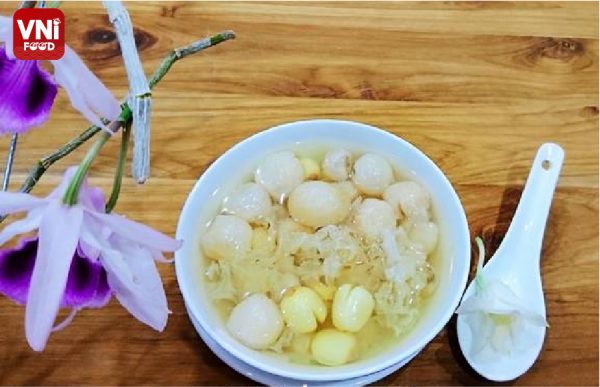 | | |
| --- | --- |
| | |
Wash lotus seeds, then simmer with 2 liters of water.

Soak the dried snow fungus and squeeze them. Then chop thinly. Rinse the dry longan.

When the lotus seeds are soft, add the dry longan in a pot to simmer.

Add rock sugar and pandan leaves to cook over the low heat for 5-7 minutes. When the rock sugar dissolves entirely, and lotus seeds are sweetened, add the snow fungus and wait until the pot boils. Turn off the heat.

After the sweet soup is cooled down, put it in the refrigerator to eat gradually. If you want to serve with ice, you must add more sugar during cooking.
The cool lotus seed sweet soup with dry longan is composed of aromatic lotus seeds and chewy longan, which is suitable for both the elderly and children in your house.