https://youtu.be/5MWNvc5Z2Ww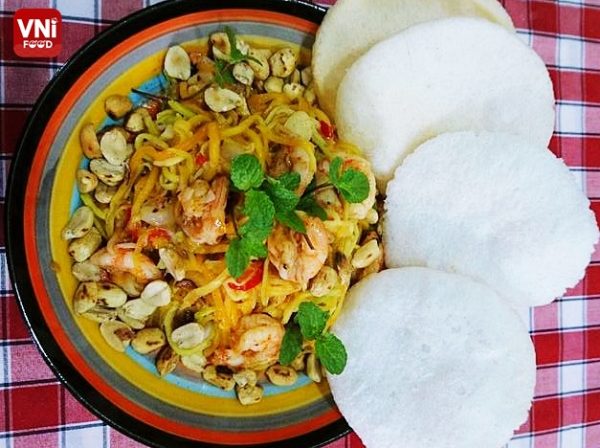 | | |
| --- | --- |
| | |
Shred papaya and mix with two teaspoons of sugar, one teaspoon of lemon juice, then cool in the fridge to make the papaya crispy.

Peel the shrimp shell and remove the black string on the back. Sauté shallot, then add the shrimp to stir fry.

The chili garlic sauce to mix salad: 1 tablespoon fish sauce, 2 tablespoons sugar, lime juice.

Take the papaya out and squeeze it until dry. Add shrimp, fish sauce to mix well, then add herbs and roasted peanuts.