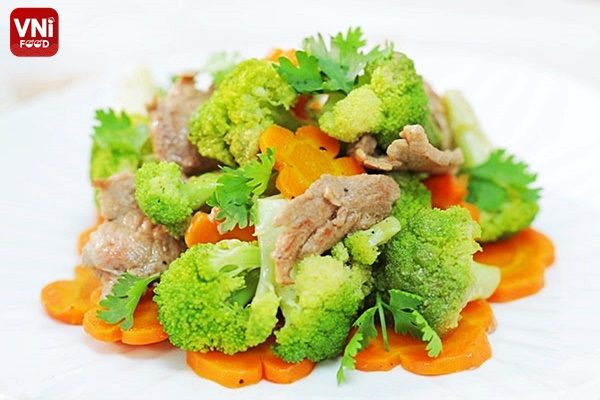 | | |
| --- | --- |
| | |
Rinse the beef and cut thinly, then marinate with onions, minced garlic, half a teaspoon of salt, teaspoons of fish sauce, half a teaspoon of MSG, a little pepper, a tablespoon of cooking oil.

Sauté onion, garlic with 1 tbsp of cooking oil. Next, stir-fry beef until rare.

Take out the beef, put the vegetables to stir-fry. Put the cabbage last. Add a pinch of salt, MSG, and stir-well. Then, add the beef back to stir-fry and then turn off the heat. Add some pepper and cilantro.