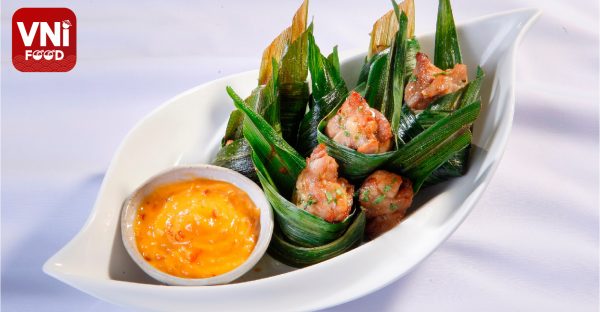 Chop the ribs into bite-sized pieces and marinate with spices for 30 minutes. You can adjust the seasonings to your taste.

Cut the stem of the pandan leaf, rinse and drain.

Heat oil and fry the ribs over medium heat.

Turn the ribs to cook evenly.
The dish is a creative variation, bringing a strange and extremely delicious taste. Each piece of pork in pandan leaves will stimulate anyone's taste buds.