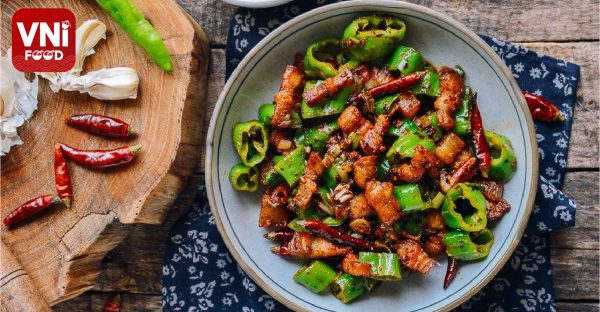 Rinse and chop ingredients.

Sauté minced shallot, add meat to stir-fry until firm, then season with little seasoning seeds. Add bell pepper to stir-fry.

When fragrant, add the onion to stir-fry.

When the onion is cooked, season again. Add green onions and pepper to stir and turn off the heat.