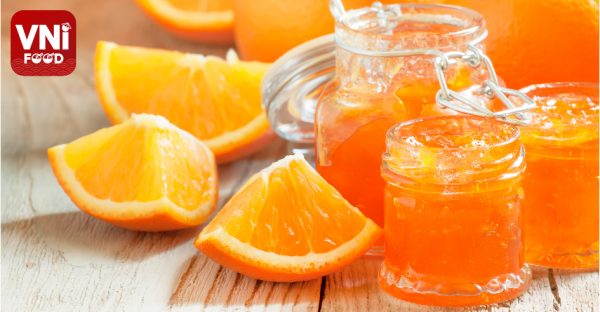 | | |
| --- | --- |
| | |
Peel the orange, take the peel, and remove the white cover.

Cut and soak the peel in diluted salt water.

Squeeze the oranges to take the pulp.

Boil water and sugar in a saucepan until the sugar is dissolved.

Remove the orange peel, rinse 2-3 times to remove essential oils, then drain.

When the water boils, add the peel, then cook until they become clear.

Add the orange pulp to boil over low heat.

Cook until the mixture is slightly thickened and light yellow-brown.

Let it cool for about 30 minutes, then add honey.

Mix well and add to the jar while the syrup is still warm.
The change in seasons is the most susceptible to colds, so you should cook a little orange honey syrup to drink. It is both good for health and helpful in preventing disease.