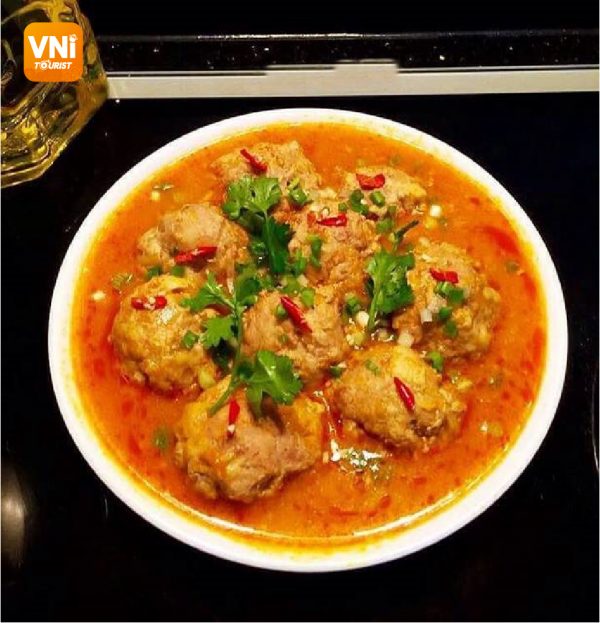 Rinse all the ingredients. Boil and peel quail eggs. Mince the onion and garlic. Cut tomatoes then put in the blender to blend well.

Mix the meat with 3/4 of garlic, onion, spices, pepper. Take a small amount of meat on your hands and put a quail egg in the middle, then round it.

Heat cooking oil in a pan. Fry the meatballs with medium fire until they turn golden outside. Then, add the remaining garlic, onion, and spices to fry. Next, add a few tablespoons of tomato sauce, a little water to stir well. Lower the heat to simmer the meatballs, then add chopped chili. Season to taste and finally, add green onions.

Place the dish in a plate and sprinkle some chopped cilantro.
A greasy meatball with savory quail egg and cheese tomato sauce will make you enjoy it from the first bite!