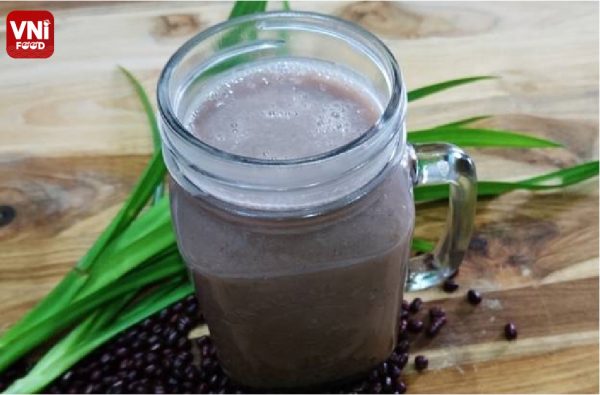 | | |
| --- | --- |
| | |
Soak clean red beans in water for 5-6 hours to soften the beans.

Remove the soaked water. Boil 2 liters of water with the beans. When the mixture cools down, then put the beans and water in a blender. Divide into 2-3 parts to puree.

Put the freshly ground beans into a filter bag to get water. Blend the bean lumps for the second time and continue to filter with a fine cloth bag.

Put milk on the stove to stir constantly to avoid sticking the pot. Because hot milk will be thick, so it is easy to get burnt.

Rinse the pandan leaves then put them into the milk pot for better aroma. Add a pinch of salt and turn off the heat to cool completely. Then, pour in a bottle and reserve in the fridge. If you want to drink sweet milk, add sugar to the milk before turning off the stove.
Red bean milk has many effects, such as diuretic, releasing heat, nourishing the blood, losing weight, preventing cardiovascular disease, well-digestion, controlling blood pressure, beautify skin, etc. So, what are you waiting for? Let's get to the kitchen!