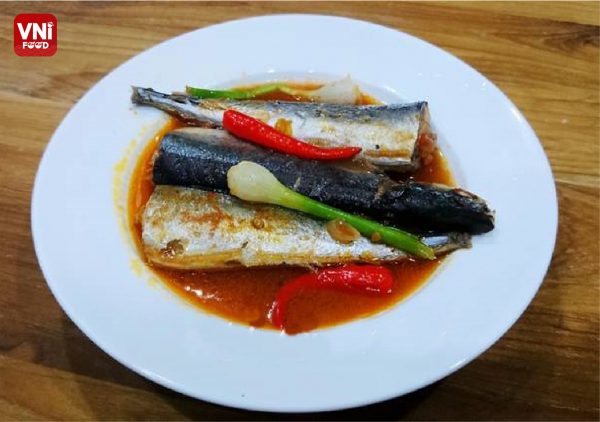 | | |
| --- | --- |
| | |
Rinse the Saury and drain.

Shred the tomatoes, then put tomatoes in the pan first. Next, add the fish.

Marinate the fish with 1 teaspoon of salt, 3 teaspoons of fish sauce, 3 teaspoons of sugar, 2 tablespoons of cooking oil, green onions, paprika, chili. Let the fish soak in spices for about 30 minutes.

Turn on the stove to cook until the tomatoes release red water and become thickened, add 1 cup of water to the cook until the fish absorbs the spices and tomatoes is tender. Season to taste.
Simmered saury with tomato is a perfect choice to provide all the essential nutrients for family meals with sweet fish combined with delicious and rich tomato sauce.