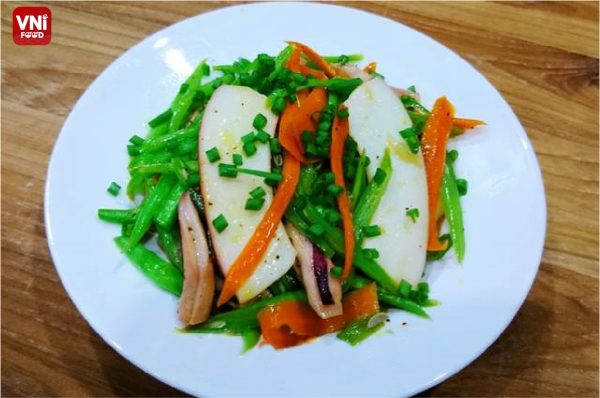 | | |
| --- | --- |
| | |
Cut the squid into bite-sized pieces, then marinate with minced shallots, salt, fish sauce, and MSG.

Slice the green beans. Grate carrots thinly.

Heat 2 tablespoons of cooking oil in a pan. Put the garlic to stir-fry until bringing out the aroma, then add the squid. Next, add green beans and carrots to stir-fry until cooked. Season to taste, sprinkle little pepper for better smell.
Stir-fried green bean with squid will make the weekend meal more attractive. This is a fresh and simple dish for the housewives!