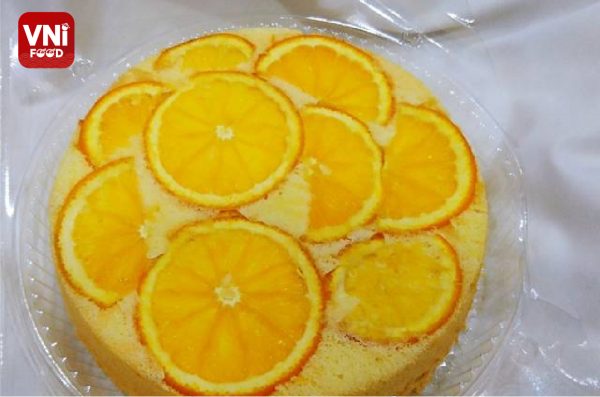 | | |
| --- | --- |
| | |
Soak the orange in saltwater for 15 minutes and then cut into thin slices.

Put baking paper in the mold, arrange the slices of orange. Preheat the oven to 170 ° for 15 minutes.

Weigh the ingredients correctly. Separate the yolks and the whites into 2 bowls. (Note: the bowl containing the white must be clean and dry).

Beat the mixture of yolks, milk, oil well then sieve flour and cornstarch twice into the batter. Then, use a whisk to mix well.

Beat the whites with lemon juice, salt until bubbly. Add sugar to beat at high speed until stiff. (it takes about 5-7 minutes).

Scoop the whites in the yolk into three parts. Fold the mixture until the well-mixed.

Pour the flour mixture into the mold. Hold the mold up and drop gently about 2-3 times to break up air bubbles.

Put the cake mold in the oven for 30 minutes at a temperature of 170 °. After baking, use a knife to take the cake, then put it on the rack to cool.
Orange sponge cake is attractive because of its sweet and sour taste, together with the aromatic orange flavor that makes you want to eat it just by the look. How to make fresh orange sponge cake is also simple; let 's refer to the recipe below.