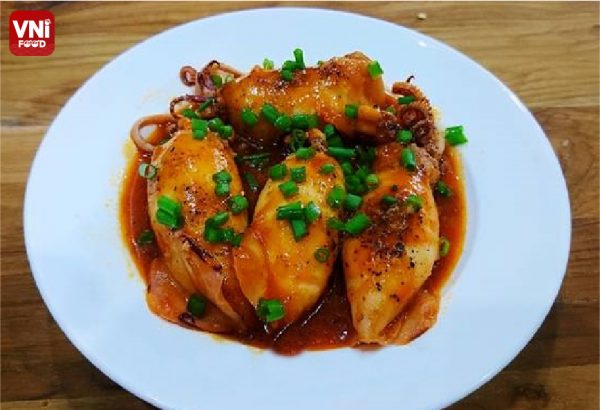 | | |
| --- | --- |
| | |
Peel off the skin of the squid, then wash.

Marinate the ground meat with onion, minced sauce, salt, MSG, pepper.

Stuff the meat into the squid. Use a toothpick to pin the end of the squid.

Fry briefly the stuffed squid in a hot oil pan.

Put the tomato sauce into the pan, add minced garlic, fish sauce, sugar to braise until thickened, and then season to taste.
Stuffed squid with tomato sauce is an extremely attractive, delicious, and nutritious dish. The meat inside is sweet, filled with sweet and sour sauce to ensure your family a good meal.