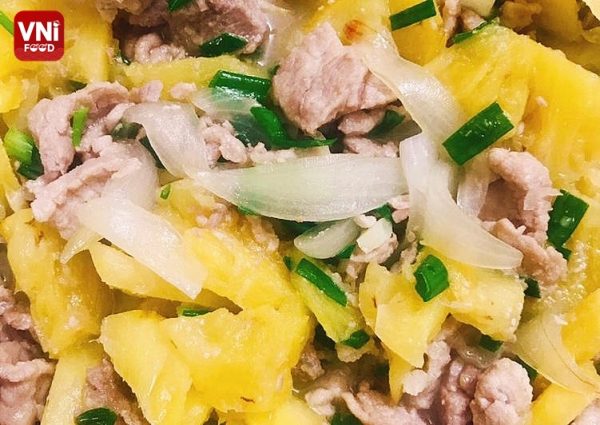 | | |
| --- | --- |
| | |
Prepare all ingredients: cut meat thinly, cut pineapple into ¼ pieces, and then slice thinly. Cut onions into quarters, chop dry onions, cut green onions into 1cm pieces.

Remove the fat from the meat to fry in advance to create the pork rind

Use the fat liquid from frying pork rind to sauté onion. When the onion is fragrant, add pineapple to stir.

When pineapple is soft, put the meat to stir-fry.

Once the meat is cooked, add the onions.

Pour some water in the pot to cook for another 10 minutes over medium heat.

When the water runs out or the pot almost burns, add green onion and then turn off the heat.