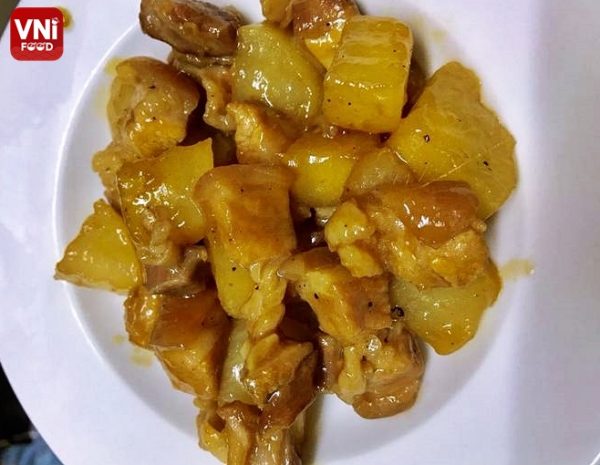 | | |
| --- | --- |
| | |
Cut meat into square pieces, then marinate with 2 chopped onions, 1 tbsp of fish sauce, 1 tbsp of cooking oil, 1/3 teaspoon of salt, 1 teaspoon of sugar, pepper for 10 minutes for the meat to soak in the spices.

Grate the radish and cut it into square pieces like Chinese chess pieces.

Put a little sugar in a hot pan to caramelized water (you can re-use the meat-marinated water). Add meat to stir-fry, then add water to simmer for 10 minutes until the meat is tender.

Add radish, season to taste again, and simmer for 20 minutes.

Until the dish runs out of the water and absorbs in the spices, turn off the heat and sprinkle with pepper. It is best served with hot rice.