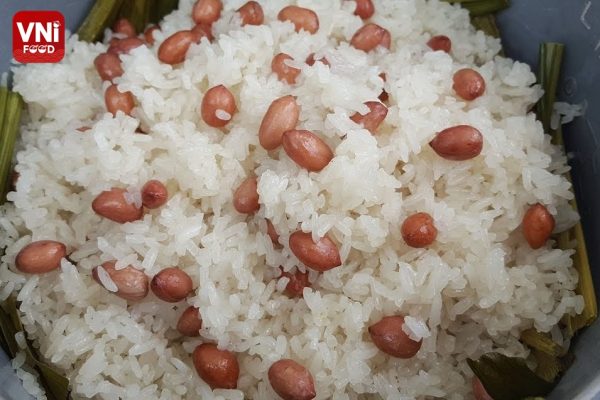 | | |
| --- | --- |
| | |
Clean sticky rice and drain.

Boil peanuts with 1/3 tsp of salt for 15 minutes.

Add glutinous rice and 1/3 tsp of salt to the pot, add 160 ml of water (Note: sticky rice requires less water than rice, so you cannot use the water level of the pot). Put boiled peanuts on top. Then, click COOK mode.

When the pot is switched to WARM mode, open the lid and pour 20 ml of coconut milk and stir well, then press COOK mode again.

When the pot switches to WARM mode again, the sticky rice is ready to serve.