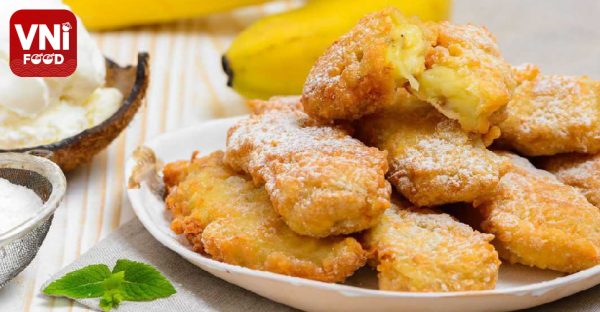 | | |
| --- | --- |
| | |
Mix all ingredients together, add water slowly to stir until the mixture is smooth and slightly thick.

Squeeze the bananas, then add them to the dough so that the batter sticks evenly around the bananas.

Heat the oil, then add some dough to the pan. If the dough emerges immediately, the oil is ready to use.

Add the bananas to fry until golden on both sides. Remove and drain. Best served hot!
Crispy fried banana is extremely easy to cook. With only easy-to-find ingredients along with simple steps, you can have a deep-fried crispy yellow banana.