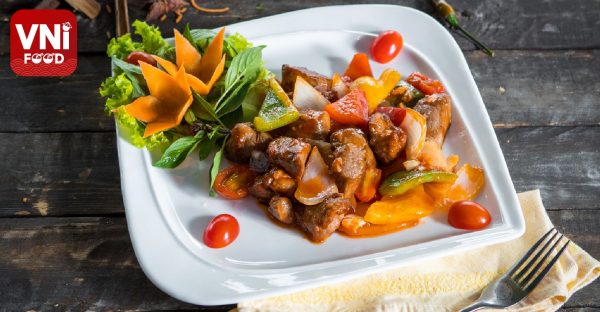 | | |
| --- | --- |
| | |
Cut beef into bite-sized pieces, then marinate with minced garlic, pepper, seasoning seeds, soy sauce, and oyster sauce for 30 minutes.

Cut the bells and onions into square pieces.

Sauté minced garlic, add beef to cook. When the beef is rare, turn off the heat.

Add a bit of cooking oil to the pan to heat, then, add the bell peppers and onions to stir. Season with some water and spices.

Put the beef in a pan to stir. When the beef is cooked, turn off the heat. Now enjoy it!
Vietnamese shaking beef is a funny name. Not only that, the dish includes tender, sweet, and fragrant beef, making even the children especially love.