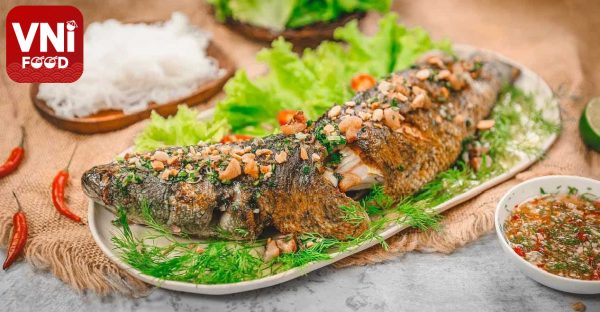 | | |
| --- | --- |
| | |
Rinse the fish, cut along the fish body, and then remove the backbone. Make a few cuts on the body.

Marinate the fish with seasoning seeds, pepper.

Add the marinated ground meat with shallots, seasoning seeds, and pepper inside the fish.

Spread ginger leaves along the fish body.

Wrap the fish up and use thread to fix the fish.

Heat the cooking oil, then add the fish to fry with medium heat — the oil covers at least half of the fish body.

Fry the fish until gold. Pick out and put on the oil-absorbing paper to reduce the oil.