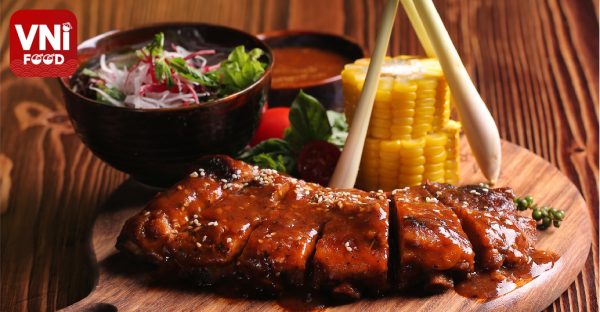 | | |
| --- | --- |
| | |
Wash all ingredients. Dice carrot and onion. Chop the scallions, keep the stem about 10 inches.

Use a hammer to gradually soften the pork chops, then roll it over the tapioca flour.

Wait until the oil pan is hot, add the meat, and fry both sides. Next, put them on a clean plate.

Place the pan on the stove again and add the minced garlic to saute until fragrant. Continue to stir-fry the onions and carrots. Then, pour Coke to boil. Next, season the mixture with seasoning seeds, soy sauce, oyster oil, and lemon juice.

Finally, add the pork chops to the mixture to boil over low heat. Be sure to turn the meat over so that they evenly absorb the seasoning. When the mixture cools, add chopped onions and their stems, stir a while, then turn off the heat.