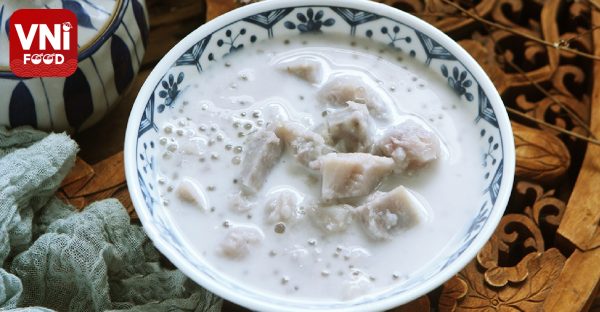 | | |
| --- | --- |
| | |
Soak tapioca marbles in cold water for 1 hour. Cut the taro into small pieces and soak in brine for 15 minutes.

Rinse the taro with water for several times. Put the taro in a saucepan with the sugar, salt, fresh milk, and 1/2 cup of water.

Turn on the stove to cook the mixture until the taro is cooked, add coconut milk and tapioca marbles to boil. When the tapioca marbles are cooked, turn off the heat.

If you want the sweet soup to be thick, you can mix 1 teaspoon cornstarch with water and add it to the mixture before turning off the heat.

Scoop out the sweet soup, sprinkle some roasted sesame seeds and enjoy it now!