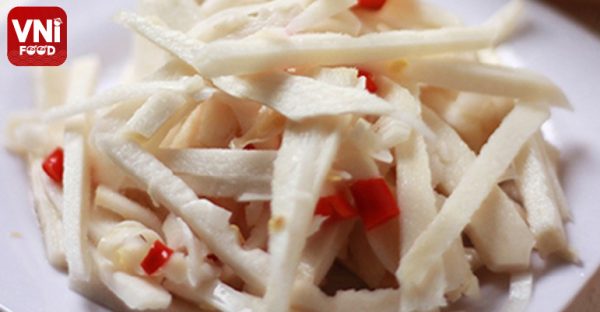 | | |
| --- | --- |
| | |
Clean bamboo shoots, remove old parts. Cut into the ideal size and then brine 3, 4 times to reduce bitterness.

Boil water and cool down, then add salt, sugar to dissolve. Put bamboo shoots and chili to soak.

Bamboo shoots will be sour after about 2-4 days, depending on the size, and if exposed to the sun, the bamboo shoots will become sour faster.

The pickled bamboo shoots are very suitable for fish soups.
Pickled bamboo shoots are a side dish that stimulates the appetite of many people. This dish will help you and your family's meals more delicious.
Please refer to our product reviews