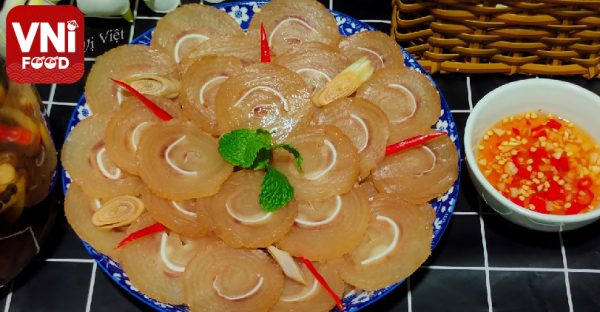 | | |
| --- | --- |
| | |
- Wash the pork skin, slice off the fat.

- Use a string to tie the skin. The bigger the piece of skin, the more beautiful it is.

- Boil for 30 minutes with 1 tbsp salt and vinegar in water to prevent blackening.

- Add crushed shallot and ginger to the boiling water to increase the aroma. When it comes to a boil, skim off the foam often until the skin is tender.

- Soak pork skin roll in completely cooled ice water, then refrigerate for at least 1 hour.

- Use a sharp knife to cut 5mm thin.